Our Clergy
Senior Rabbi, Rabbi Nissan Antine
Rabbi Nissan Antine grew up in Cleveland, Ohio and graduated, summa cum laude, from Case Western Reserve University with a B.A. in Philosophy and Religion. He received his ordination from YCT Rabbinical School in 2006. Before entering rabbinical school, Rabbi Antine studied in various yeshivot in America and Israel and he was a fellow of the Torah Metzion Kollel in Cleveland, Ohio. Rabbi Antine is the Senior Rabbi of Beth Sholom Congregation in Potomac Maryland. He is also currently the president of the International Rabbinic Fellowship, a rabbinic organization with over 180 members. Rabbi Antine was a fellow at CLAL, an interdenominational Jewish think tank, and is very passionate about making the messages of Judaism relevant to Jews across the religious spectrum. Rabbi Antine is married to Sarah. They met in a logic class and began their relationship studying the Book of Kings. They are blessed with two beautiful daughters, Johanna and Amollia, and a son, Reuven. To contact Rabbi Antine, call the shul at 301.279.7010 x210, or email him at rabbiantine@bethsholom.org.
Assistant Rabbi, Rabbi Eitan Cooper
Rabbi Eitan Cooper grew up in South Orange, New Jersey and after attending Yeshivat Orayta, graduated summa cum laude from Brandeis University with a B.A. in Near Eastern Judaic Studies and Psychology. He spent two years learning in Israel at Yeshivat HaKotel and Pardes, and received his ordination from YCT Rabbinical School in 2019. He has served as a Rabbinic Intern and Co Youth Director at the Hebrew Institute of Riverdale, as well as a guest educator at YIOZ (Young Israel Ohab Zedek). In addition to his rabbinic education, he worked for six years for Rosov Consulting, a company specializing in research and evaluation for Jewish foundations and non profits. He holds a MA in Survey Research from the University of Connecticut. Rabbi Cooper is married to Dita, who serves as the Dean of Students at Berman Hebrew Academy's upper school. They are blessed with two sons, Noam and Itai. To contact Rabbi Cooper, call the shul at 301.279.7010 x209, or email him at rabbicooper@bethsholom.org.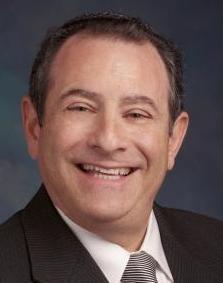 Rabbi Emeritus, Rabbi Joel Tessler
Rabbi Tessler has a B.A. in history from Yeshiva College, a M.S.W. from the Wurzweiler School of Social Work and Ordination from the Rabbi Isaac Elchanan Theological Seminary in 1982. Rabbi Tessler is a past Vice President of the Rabbinical Council of America, and a member of its Executive Board. He is the Rabbi of Emeritus of Beth Sholom Congregation in Potomac, Maryland and has been Beth Sholom's Rabbi for almost thirty years. Rabbi Tessler and his wife Aviva cohosted a weekly radio show "Torah Talk with the Tesslers." He has done extensive work with the elderly, adolescents, and families, and he is the author of "The Rabbi's Role as a Caregiver" for the book "The Rabbinate - A Calling and a Vocation." Rabbi Joel and Aviva Tessler are the parents of two grown children, Roniel and Saphira. Saphira is living in Israel and married to Aviad Greenberg.
Emily Goldberg Winer, Maharat Intern
Emily Goldberg Winer was born and raised in South Florida, but moved to New York City in high school. She loves community building and sharing Torah with people from all walks of life and across generations. Her most recent positions include rabbinic intern at the Columbia/Barnard Hillel, visiting chaplain at Bedford Hills Correctional Facility, community educator at Brandeis, and teen coordinator at the Hebrew Home of Riverdale. She completed the Jewish Innovation Fellowship at the 92nd Street Y, the Join for Justice Fellowship, and the rabbinic student fellowship at Shalom Hartman Institute. A Wexner Graduate Fellow and Master's student at Yeshiva University, Emily loves pluralism and interfaith dialogue. She has engaged in programs rooted in religious diversity, first among fellow Jews at the Bronfman Youth Fellowship and Drisha, and later across faiths at the Institute for Jewish-Christian Understanding, Tanenbaum, and Auburn Seminary. She graduated Magna Cum Laude from Muhlenberg College in Allentown, PA with degrees in Religion and Jewish Studies. She lives in Riverdale with her husband Jonah, a student at YCT, and together they can be found petting dogs, adding puns into regular conversations, and facetiming their friends' grandparents.
Sat, January 16 2021 3 Shevat 5781