Our Clergy
Senior Rabbi, Rabbi Nissan Antine
Rabbi Nissan Antine grew up in Cleveland, Ohio and graduated, summa cum laude, from Case Western Reserve University with a B.A. in Philosophy and Religion. He received his ordination from YCT Rabbinical School in 2006. Before entering rabbinical school, Rabbi Antine studied in various yeshivot in America and Israel and he was a fellow of the Torah Metzion Kollel in Cleveland, Ohio. Rabbi Antine is the Senior Rabbi of Beth Sholom Congregation in Potomac Maryland. He is also currently the president of the International Rabbinic Fellowship, a rabbinic organization with over 180 members. Rabbi Antine was a fellow at CLAL, an interdenominational Jewish think tank, and is very passionate about making the messages of Judaism relevant to Jews across the religious spectrum. Rabbi Antine is married to Sarah. They met in a logic class and began their relationship studying the Book of Kings. They are blessed with two beautiful daughters, Johanna and Amollia, and a son, Reuven. To contact Rabbi Antine, call the shul at 301.279.7010 x210, or email him at rabbiantine@bethsholom.org.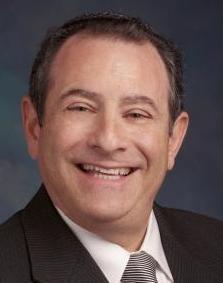 Rabbi Emeritus, Rabbi Joel Tessler
Rabbi Tessler has a B.A. in history from Yeshiva College, a M.S.W. from the Wurzweiler School of Social Work and Ordination from the Rabbi Isaac Elchanan Theological Seminary in 1982. Rabbi Tessler is a past Vice President of the Rabbinical Council of America, and a member of its Executive Board. He is the Rabbi of Emeritus of Beth Sholom Congregation in Potomac, Maryland and has been Beth Sholom's Rabbi for almost thirty years. Rabbi Tessler and his wife Aviva cohosted a weekly radio show "Torah Talk with the Tesslers." He has done extensive work with the elderly, adolescents, and families, and he is the author of "The Rabbi's Role as a Caregiver" for the book "The Rabbinate - A Calling and a Vocation." Rabbi Joel and Aviva Tessler have been married for 31 years and are the parents of two grown children, Roniel and Saphira. Saphira is living in Israel and married to Aviad Greenberg.
Fri, July 19 2019 16 Tammuz 5779