Our Clergy
Senior Rabbi, Rabbi Nissan Antine
Rabbi Nissan Antine grew up in Cleveland, Ohio and graduated, summa cum laude, from Case Western Reserve University with a B.A. in Philosophy and Religion. He received his ordination from YCT Rabbinical School in 2006. Before entering rabbinical school, Rabbi Antine studied in various yeshivot in America and Israel and he was a fellow of the Torah Metzion Kollel in Cleveland, Ohio. Rabbi Antine is the Senior Rabbi of Beth Sholom Congregation in Potomac Maryland. He is also currently the president of the International Rabbinic Fellowship, a rabbinic organization with over 180 members. Rabbi Antine was a fellow at CLAL, an interdenominational Jewish think tank, and is very passionate about making the messages of Judaism relevant to Jews across the religious spectrum. Rabbi Antine is married to Sarah. They met in a logic class and began their relationship studying the Book of Kings. They are blessed with two beautiful daughters, Johanna and Amollia, and a son, Reuven. To contact Rabbi Antine, call the shul at 301.279.7010 x210, or email him at rabbiantine@bethsholom.org.
Assistant Spiritual Leader, Rabbanit Dasi Fruchter
Rabbanit Hadas (Dasi) Fruchter thrives on spiritual leadership, vibrant Torah learning and teaching, and community building. Originally from Silver Spring, MD, Maharat Fruchter was ordained by Yeshivat Maharat in June of 2016. She graduated summa cum laude from the Macaulay Honors College at Queens College, and completed an M.P.A. in Non-Profit Administration and an M.A. in Jewish Studies from New York University's Wagner School of Public Service. She is a Wexner Graduate Fellow/Davidson Scholar and was the Program Director at ImmerseNYC, New York's only community mikveh project, in addition to teaching brides and grooms before their weddings. She completed a unit of Clinical Pastoral Education at the Hebrew Home for the Aged in Riverdale and was trained in community organizing through the Jewish Organizing Institute and Network (JOIN) Seminary Leadership Project. Rabbanit Fruchter believes deeply in helping others--regardless of age, background, and experience--to find resonance in the richness of Jewish ritual life, wisdom and narrative. She is deeply interested in building spiritually robust and empowered Jewish communities. When not at shul, she can be found trying to improve her guitar-strumming technique, looking up cute photos of biblical animals, or cooking a hearty soup. To contact Rabbanit Fruchter, call the shul at 301.279.7010 x209, or email her at rabbanitfruchter@bethsholom.org.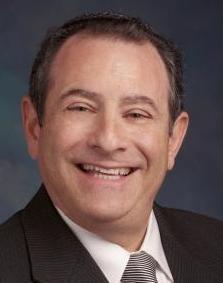 Rabbi Emeritus, Rabbi Joel Tessler
Rabbi Tessler has a B.A. in history from Yeshiva College, a M.S.W. from the Wurzweiler School of Social Work and Ordination from the Rabbi Isaac Elchanan Theological Seminary in 1982. Rabbi Tessler is a past Vice President of the Rabbinical Council of America, and a member of its Executive Board. He is the Rabbi of Emeritus of Beth Sholom Congregation in Potomac, Maryland and has been Beth Sholom's Rabbi for almost thirty years. Rabbi Tessler and his wife Aviva cohosted a weekly radio show "Torah Talk with the Tesslers." He has done extensive work with the elderly, adolescents, and families, and he is the author of "The Rabbi's Role as a Caregiver" for the book "The Rabbinate - A Calling and a Vocation." Rabbi Joel and Aviva Tessler have been married for 31 years and are the parents of two grown children, Roniel and Saphira. Saphira is living in Israel and married to Aviad Greenberg.
Sun, May 26 2019 21 Iyyar 5779